Great News, Biyaheroes!
Manila to Caramoan is just one bus ride away.

If you're looking for pristine beaches, powdery-white sands, marine life, and stunning limestone formations, then this far-flung jewel on the edge of the Camarines Sur is your ideal tropical destination.


After being featured several times in the hit global reality show, Survivor', Caramoan made it in the list of the top tourist destinations in the Philippines.

The good news is, this beautiful paradise is just one bus ride away from Manila. Peñafrancia bus goes directly to Caramoan, the fare is 1,040 pesos only and travel time is around 9 to 10 hours.

A multitude of activities await visitors such as island hopping, snorkeling, diving, trekking, rock-climbing, kayaking, camping, and spelunking.

For a hassle-free trip, book your bus seats here

Happy Booking, Fellow Biyaheroes!
Ticket Fare: 1040 pesos only
Available Schedules:
Pasay to Caramoan: 3PM only
Caramoan to Pasay: 3PM only
Alabang to Caramoan: 4PM only
Caramoan to Alabang: 3PM only
Bus Features:
Airconditioned
With Audio Video
Free WiFi
Regular seats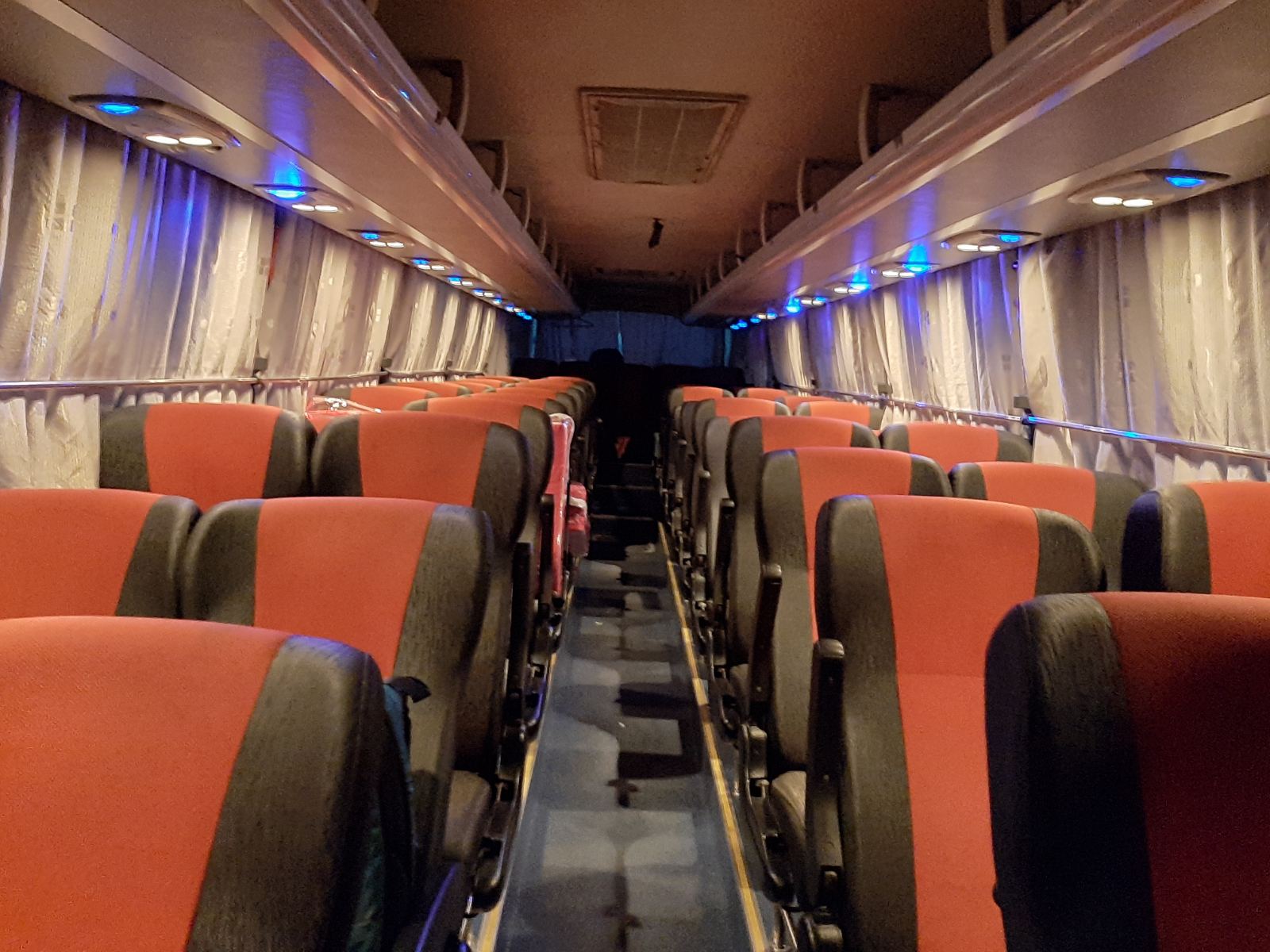 HOW TO BOOK ONLINE:
CHOOSE YOUR ORIGIN & DESTINATION: Choose your destination & origin, number of seats, departure/ return date.
SELECT YOUR PREFERRED SCHEDULE: Select your preferred schedules; time and Bus/ Accommodation type.
CHOOSE YOUR PREFERRED SEATS
FILL OUT THE RESERVER DETAILS FORM: Provide all the necessary personal details: Name, Gender, and Passenger type
SELECT YOUR MODE OF PAYMENT: Select your mode of payment; card payment, online banking, OTC Bank/ATM and non-bank
REVIEW YOUR BOOKING DETAILS AND CLICK 'PAY NOW': Review your booking details, read our terms & conditions carefully, and click "pay now!" to finalize your booking.