Baguio reopens its doors for tourist guests and returning residents. You can now book your van trips for this destination online at BOOKTOURISTVAN.COM!
Available routes:
Baguio City to SM Mall of Asia and vice versa
Baguio City to Ninoy Aquino International Airport (NAIA)
Baguio City to Dau Terminal and vice versa
Baguio City to Clark (Note: If you'll be coming from Clark going to Baguio, you can go to Dau Terminal to board. Dau terminal is just a few minutes away from Clark International Airport)
NOTE: Travelers going to Baguio must register at the Baguio's VISITA (Visitor Information and Travel Assistance) online portal prior to arrival. For Baguio returning residents and/or workers you have to register online at https://hdf.baguio.gov.ph/login prior to your trip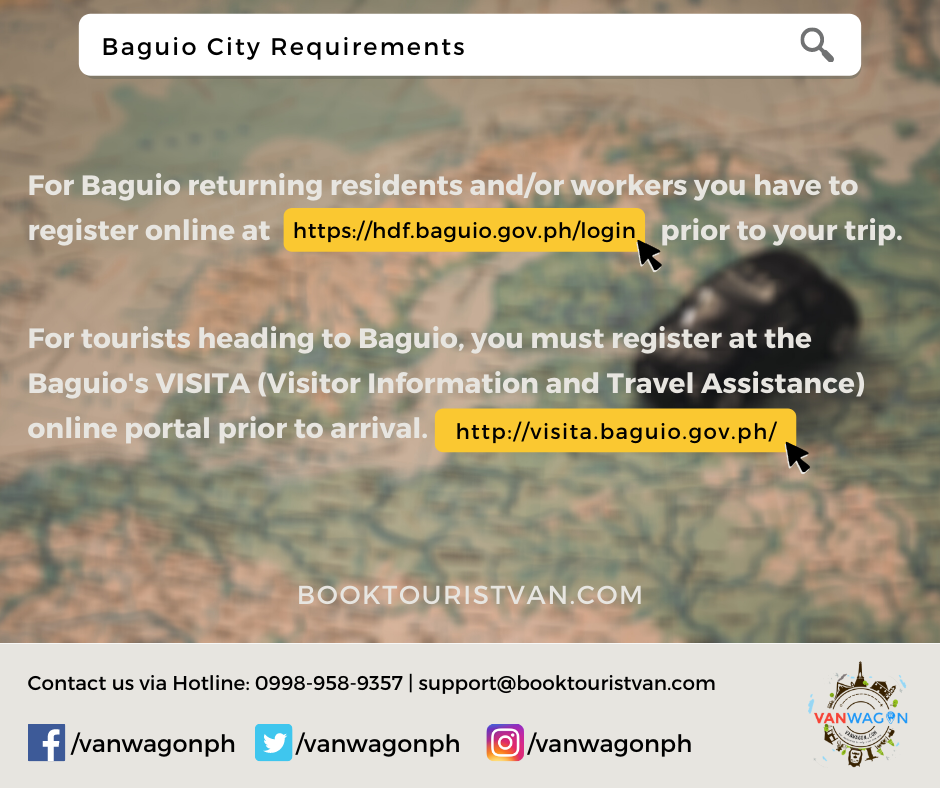 No mask and face shield, no entry in terminals and vehicle.
Temperatures above 37.3°C will not be allowed to ride.
Travel Document Requirements:
Travel authority from PNP
Certificate of employment and/or company ID
NOTE: There may be multiple travel requirements for each destination, and these may change over time. Kindly check the requirement of your respective LGUs before finalizing your trip.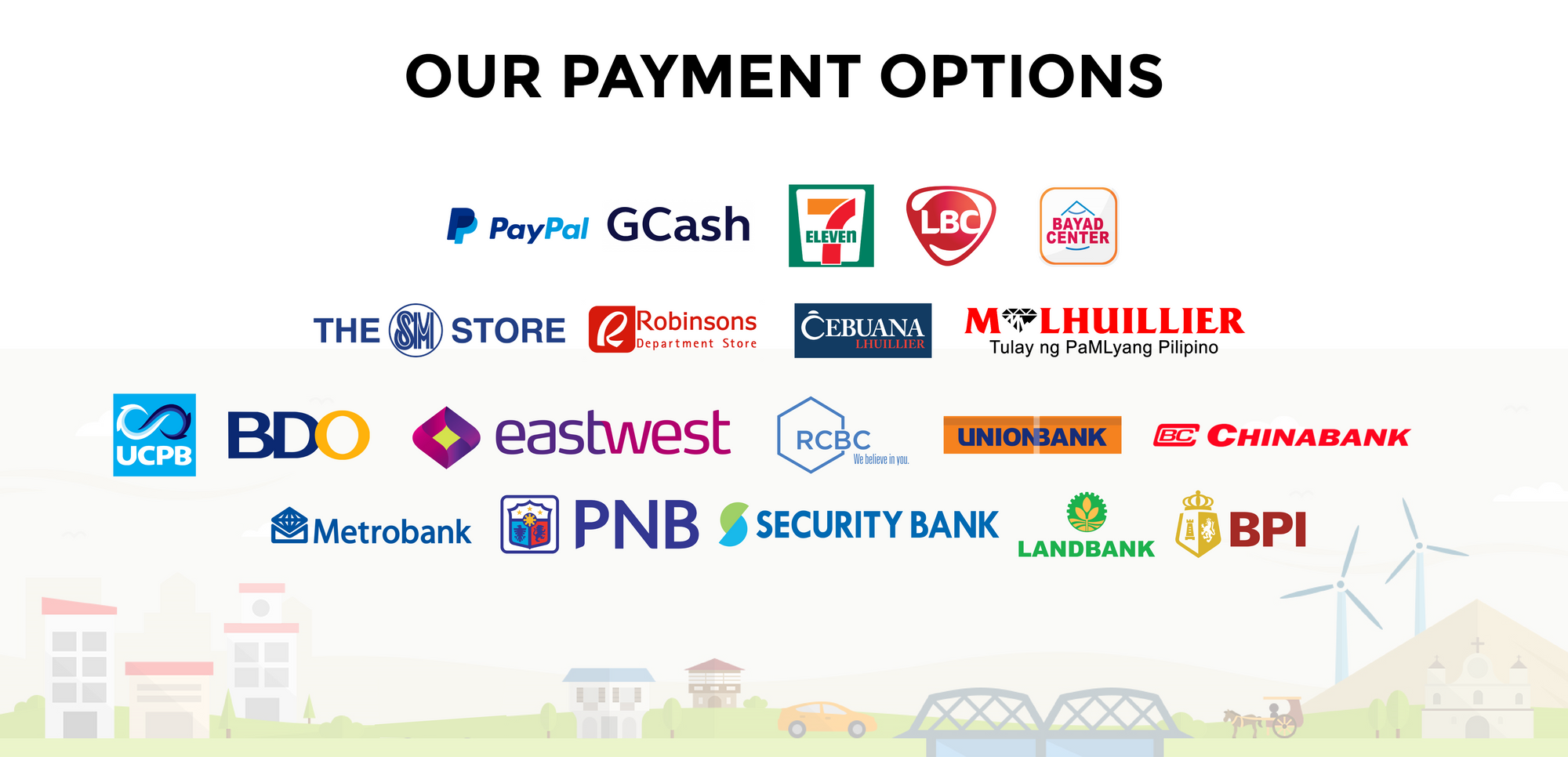 NOTE: Payment centers and malls are still available, but we recommend you do digital transactions instead to avoid exposure outside.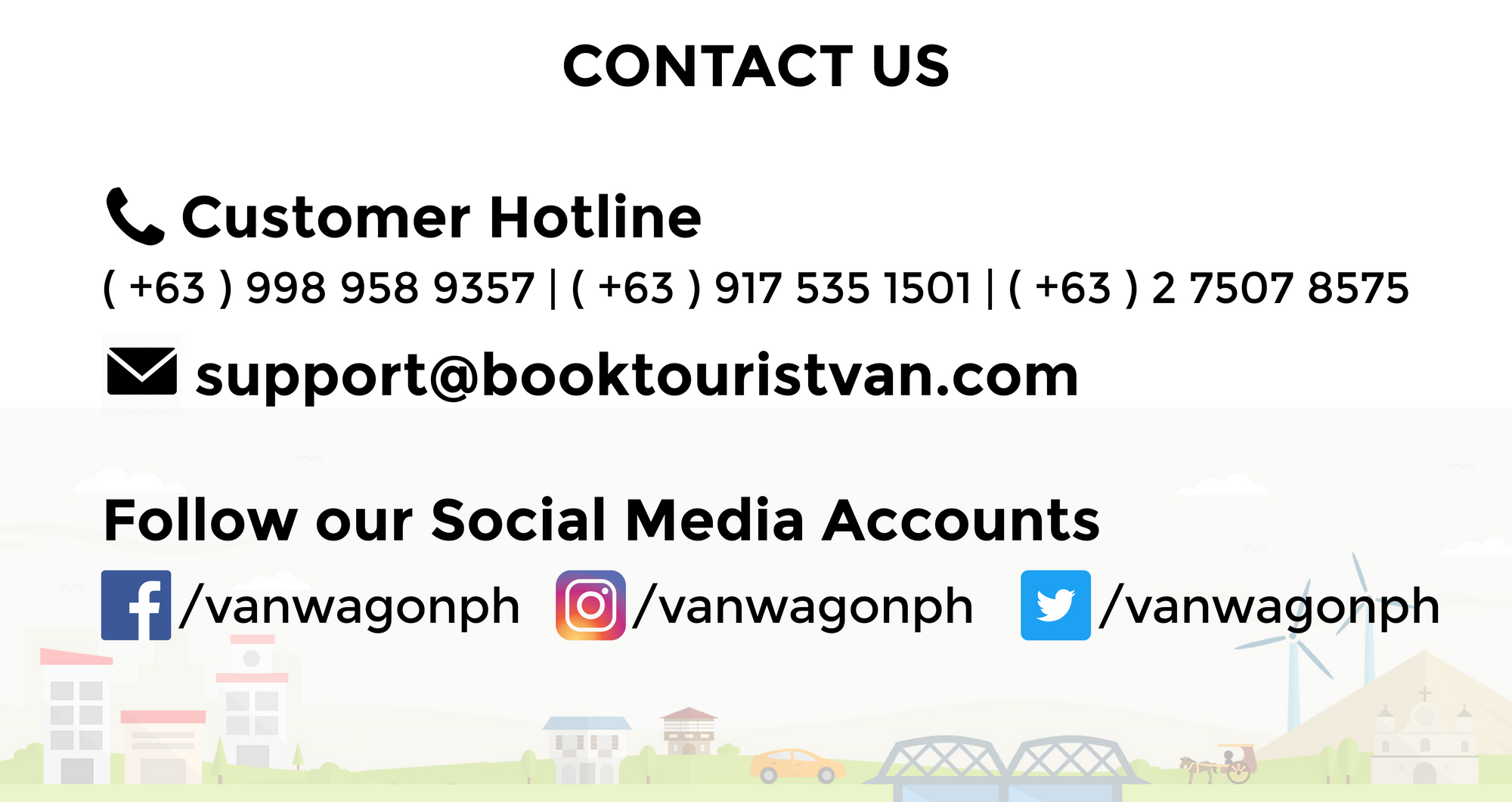 Customer Hotline:
( +63 ) 998 958 9357 | ( +63 ) 917 535 1501 | ( +63 ) 2 7507 8575
Email us at support@booktouristvan.com
Follow, like, and share our social media accounts for more updates regarding trips schedules, new routes, new destinations and more:
Facebook: https://facebook.com/vanwagonph
Twitter: https://twitter.com/vanwagonph
Instagram: https://instagram.com/vanwagonph