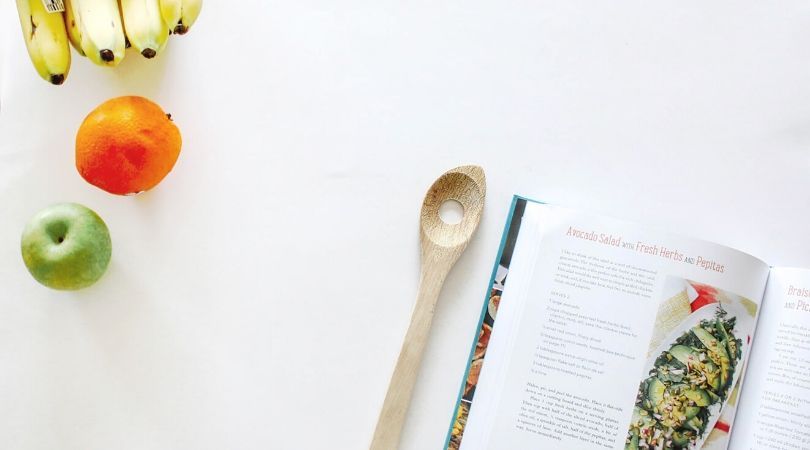 Let your palate do the exploring for now as the enhanced community quarantine is still in effect. We've rounded up our three favorite dishes from some of our favorite provinces. Enjoy and happy cooking!
Pinakbet
A popular Ilocano dish made of different vegetables like okra, eggplant, and bitter gourd cooked in fish sauce.
Ingredients
1 lb lechon kawali sliced (optional)
1 piece shrimp cube
12 pieces sitaw, cut into 2 inch length
1/2 piece kalabasa, cubed
12 pieces okra
1 piece Chinese eggplant sliced
1 piece ampalaya, sliced
1 piece kamote, cubed (optional)
2 pieces tomato, cubed
2 thumbs ginger, crushed (optional)
1 piece onion, chopped
4 cloves garlic, crushed
2 teaspoons bagoong alamang
2 ½ cups water
3 tablespoons cooking oil
¼ teaspoon ground black pepper
Instructions
Heat cooking oil in a pot. Saute onion and garlic. Add ginger and continue to cook until the onion softens.
Add lechon kawali. Saute for 1 minute. (optional step and ingredient)
Pour water. Let boil.
Add shrimp cube. Cover the pot and cook in medium heat for 20 minutes.
Add tomato and bagoong alamang. Stir. Cover the pot. Cook for 3 minutes.
Put the kalabasa and kamote into the pot. Cook for 7 minutes.
Add sitaw, okra, ampalaya, and eggplant. Stir. Cover the pot and cook for 5 minutes.
Season with ground black pepper and add remaining lechon kawali if any. Cook for minutes.
Tranfer to a serving plate. Serve. Share and Enjoy!
Pancit Lomi - Batangas
This delectable dish is made tasty with a variety of thick fresh egg noodles.
Ingredients
1 lb miki noodles
3 cloves garlic crushed and minced
1 medium onion minced
1/4 lb cooked Kikiam, sliced
1/4 lb pork sliced into thin strips
6 to 8 pieces cooked meatballs
3 tablespoons cassava flour diluted in 3 tablespoons water
1/4 lb ham chopped
1/4 lb pig's liver sliced
1 1/2 tablespoons fish sauce
1 tablespoon soy sauce
1 teaspoon ground black pepper
6 cups pork or beef broth
1 cup chicharon pork cracklings or pork rinds, pounded
1 piece raw egg beaten
2 tablespoons onion leeks or scallions chopped (optional)
2 to 3 pieces hard boiled eggs optional
2 tablespoons cooking oil
Instructions
Heat a cooking pot then pour-in cooking oil.
When the oil is hot enough, sauté the garlic and onions.
Put-in the sliced pork and cook until the color turns medium brown.
Add-in the ham and liver then cook for 2 minutes.
Add fish sauce and soy sauce then stir.
Pour-in the broth and let boil. Simmer until the pork strips are tender (about 20 to 30 minutes)
Put-in the cooked meatballs and kikiam then simmer for 3 minutes.
Add-in the ground black pepper and miki noodles then cook for 5 to 6 minutes.
Add the cassava flour diluted in water and stir well. Cook until the sauce thickens.
Turn-off the heat then pour-in the beaten egg. Stir constantly until the egg is well incorporated.
Transfer to a serving bowl and top with chicharon and sliced boiled egg. Garnish with onion leeks.
Serve hot. Share and enjoy!
Laing
A signature dish with origins in Bicol. Pinangat or pangat also refers to a dish or method of cooking involving poaching fish in salted water and tomatoes.
Ingredients
3.5 oz taro leaves dried
6 cups coconut milk
2 cups coconut cream
1/2 cup shrimp paste bagoong or balaw
1/2 lb. pork shoulder thinly sliced
5 to 7 pieces red chilies
1 piece onion sliced
1/2 cup sliced ginger
8 cloves garlic crushed
Instructions
Combine the coconut milk, pork, shrimp paste, ginger, onion, and garlic in a cooking pot. Heat the pot and let boil.
Once the mixture starts to boil, gently stir to mix the ingredients. Cover the pot and simmer for 15 to 20 minutes. Make sure to stir once in a while to prevent the ingredients from sticking on the bottom of the cooking pot.
Add the dried taro leaves. Do not stir. Let it stay until the leaves absorb the coconut milk. This takes about 20 to 30 minutes. You can gently push the leaves down so that it can absorb more coconut milk.
Once the leaves absorb the coconut milk, stir the leaves and then continue to cook for to 10 minutes.
Pour the coconut cream into the cooking pot. Add the red chilies. Stir. Cook for 10 to 12 minutes.
Transfer to a serving plate. Serve.
Share and enjoy!