TBA studios has uploaded several of its full-length films on YouTube. And that's right – it's free of charge.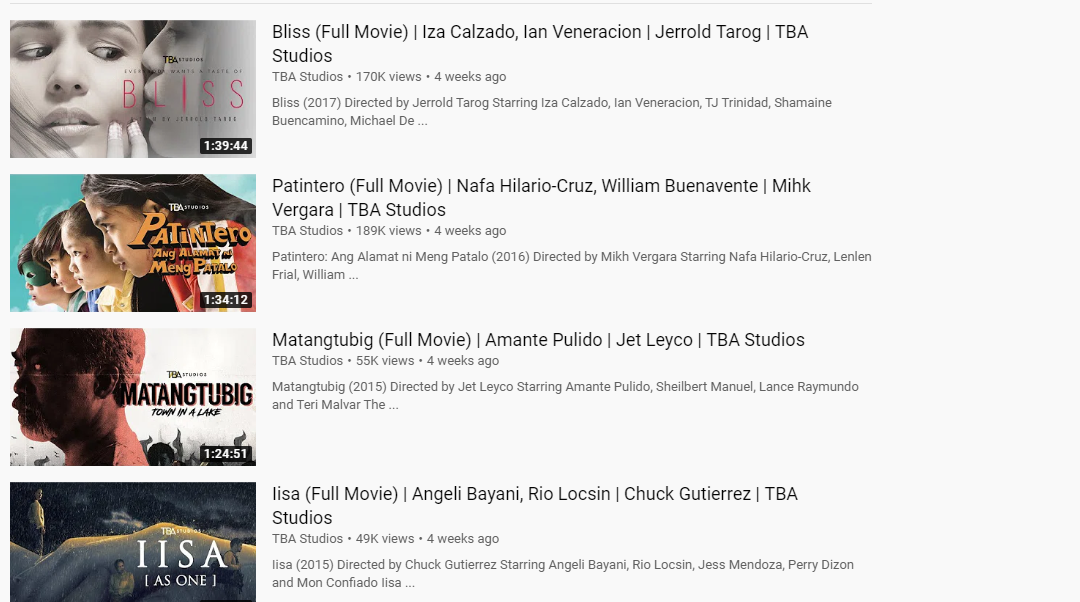 Here's a list of what's available online so far:
Films are a great way to pass the time during this pandemic, and watching local films like the free ones from TBA Studios help us support and get to know the visual narratives of our country as well as our people.