We hope that you had an exciting and adventurous 2019. Make this year more exciting, adventurous, and fun by planning your trips with Biyaheroes!
These are the 2020 public holidays in the Philippines. These dates may be modified as official changes are announced, so please check back regularly for updates.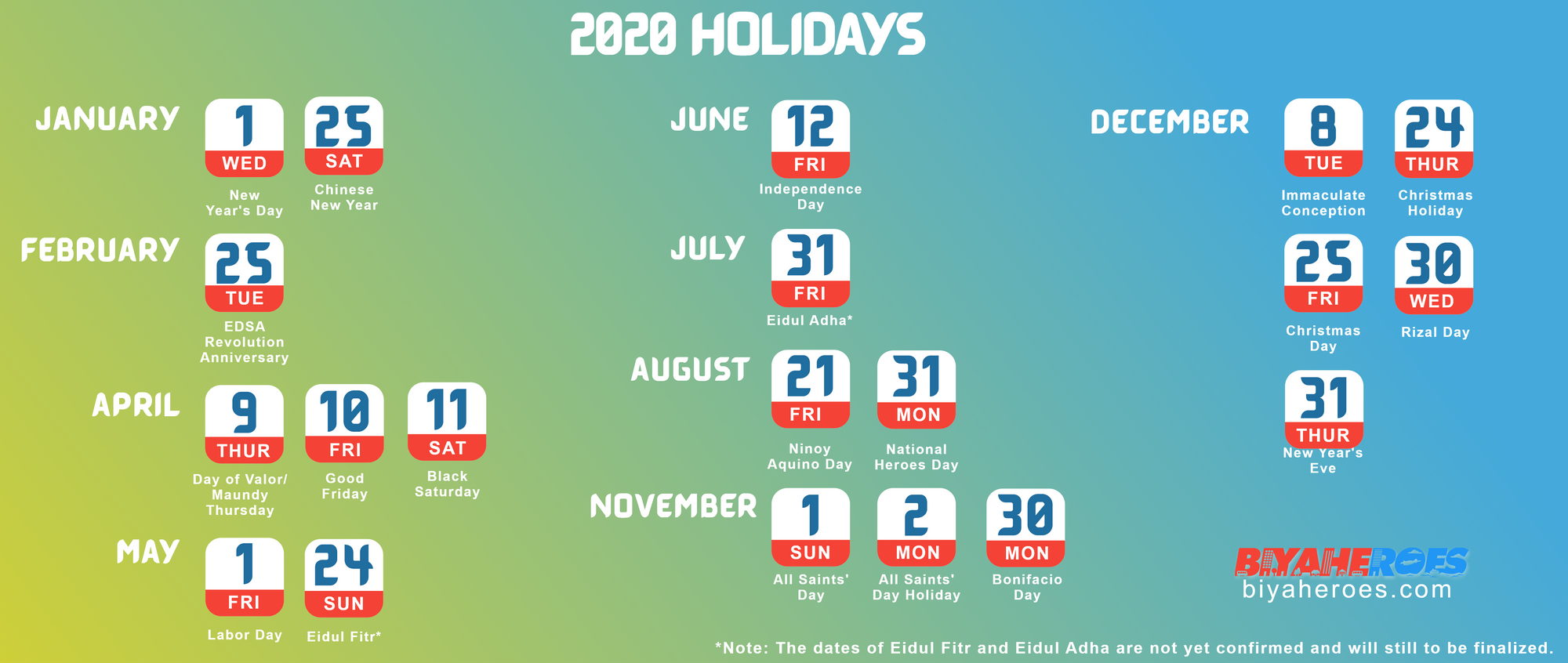 Visit gov.ph for more updates.
*Note: The dates of Eidul Fitr and Eidul Adha are not yet confirmed and will still to be finalized.
Book your Bus and Ferry tickets at BIYAHEROES.COM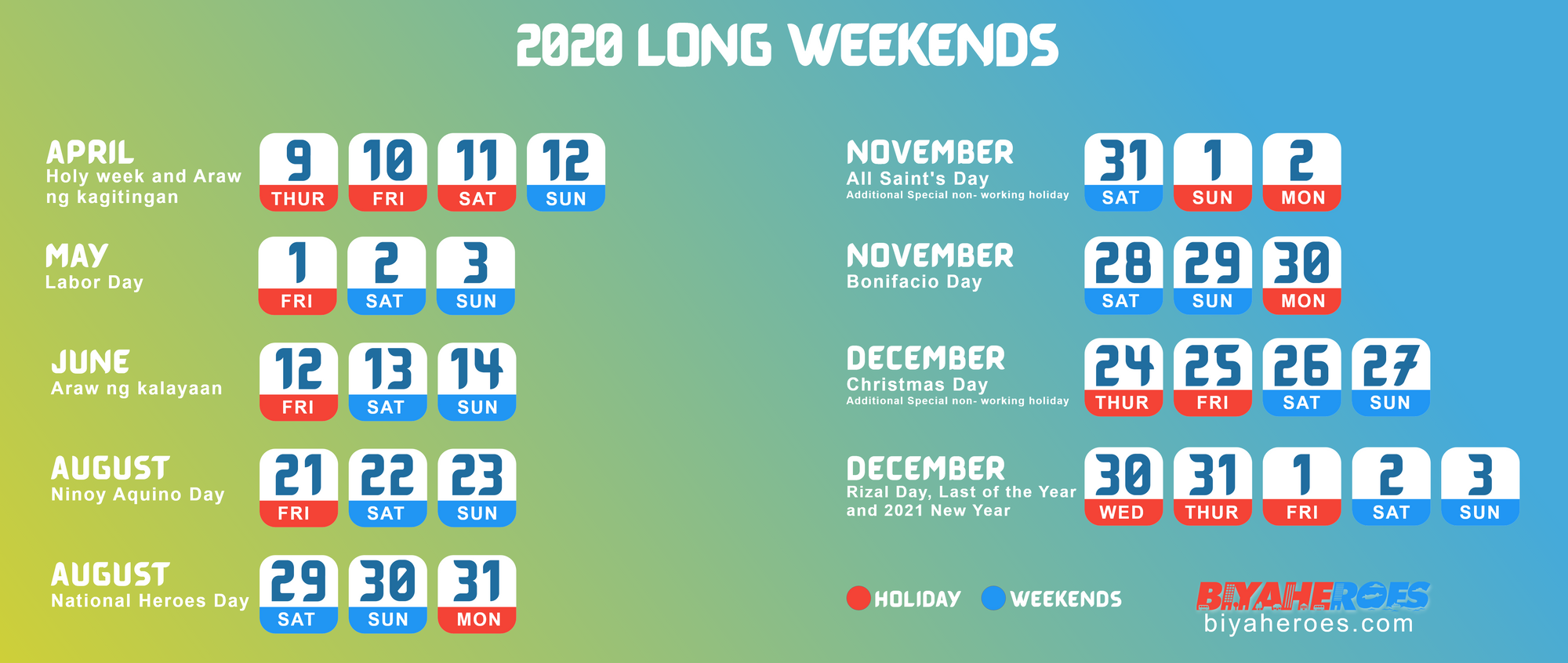 Book your Tours, Hikes, Activities, and More at TOURS.BIYAHEROES.COM