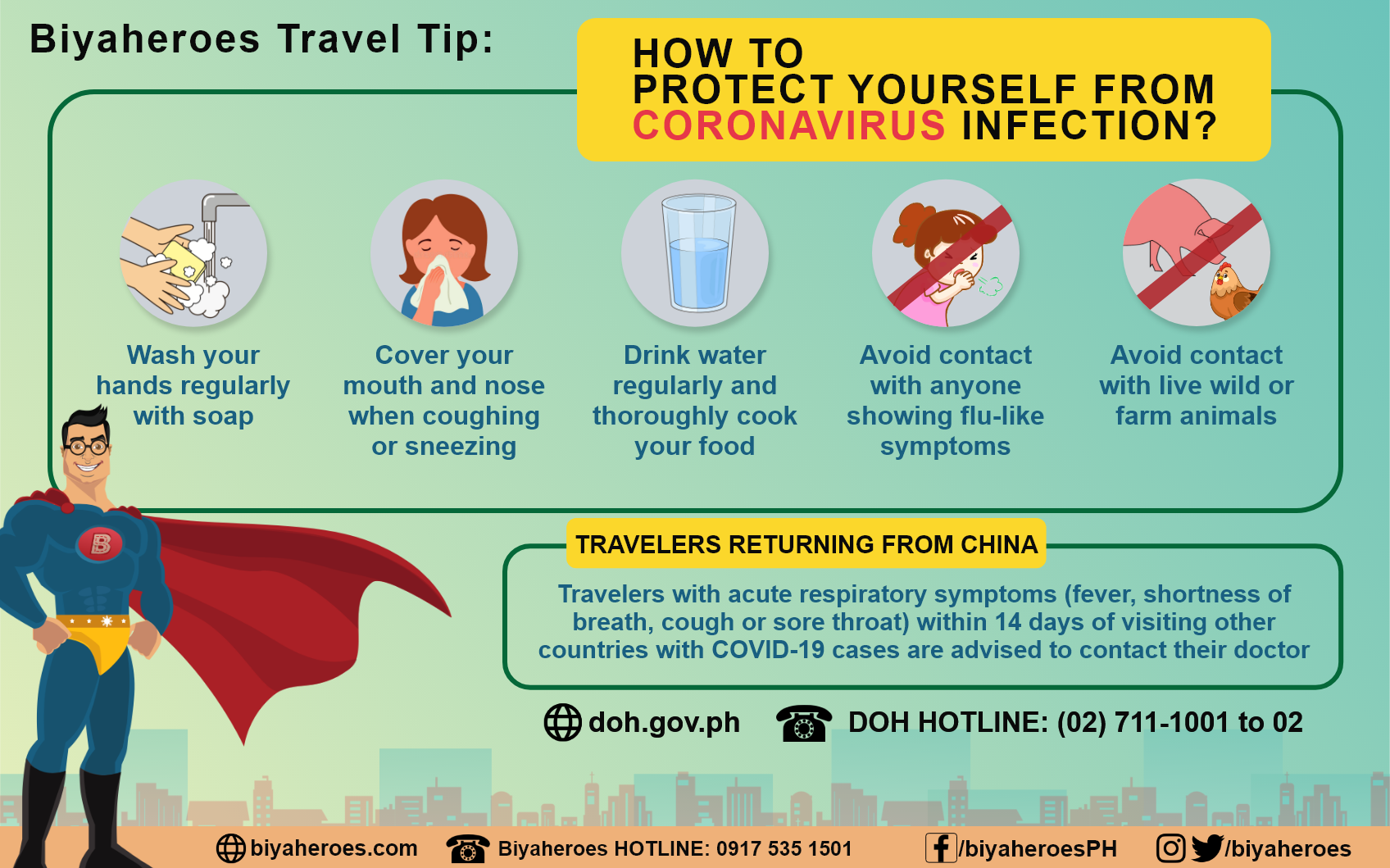 MANILA, Philippines — The number of confirmed cases of the coronavirus disease 2019 (COVID-19) in the country has risen to 24.
President Duterte  said that the latest patients who tested positive for the disease came from West Crame in San Juan, Santa Maria in Bulacan and Project 6 in Quezon City. This was announced last night at a press briefing at Malacanang
As of now, the Philippines has 24 confirmed cases of COVID-19, but we advise all passengers to stay calm and protect themselves as they travel.
What is coronavirus (COVID-19)?
Coronaviruses are a large family of viruses that can make humans and animals sick. They cause illnesses that can range from the common cold to more severe diseases.
Coronavirus (COVID-19) was first reported in December 2019 in Wuhan, China.
Symptoms
Symptoms can range from mild illnesses to pneumonia. Some people can recover easily, and others can get severely sick quickly. People with coronavirus may experience:
fever
flu-like symptoms such as coughing, sore throat and fatigue
shortness of breath
How to protect yourself from Corona Virus (COVID-19) Infection?
Wash your hands regularly with soap.
Cover your mouth and nose when coughing or sneezing.
Drink water regularly and thoroughly cook your food.
Avoid contact with anyone showing flu-like symptoms.
Avoid contact with wild or farm animals.